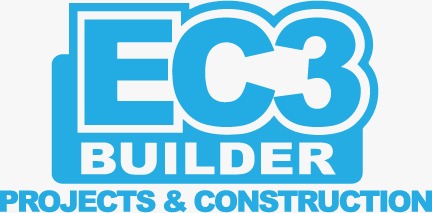 Plan a Reinstatement Services for your Premises?
When the lease period is end and you are looking for someone to reinstate your premises to the original condition and hand over to your lanlord, you need someone is able to provide total solution for not just to dismantle, demolish, but having quick response on rebuilt it with reasonable standard.
Reinstatement includes: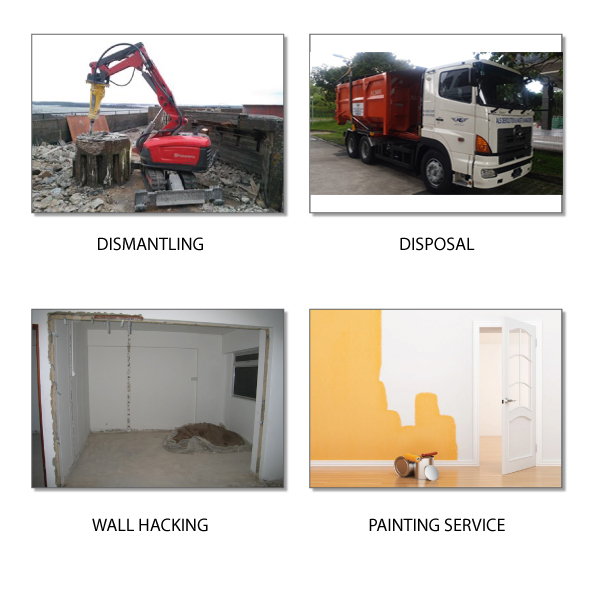 Reinstatement  Specialist
(Shop/Offices/Retails/Factories)
A one-stop, hassie-free service for handling over of the unit/outlet to the landlord in its required condition!
We handle the following fields :-  
Setting of hoarding board
Hacking of flooring wall
Removal of partition wall
Dismantle of ceiling works
Removal of furniture/ equipment
Removal of glass works and carpets
Removal of unwanted sanitary/ Plumbing
Dismantle of unwanted electrical wirings and unwanted power point
Re-location of sprinkle works
Dismantle of unwanted air-conducting
Refurbish ceiling/ walls
Wet works/ laying of new cement screen
Paintings/ varnishing
Clearing debris/ general cleaning
HDB hacking & disposal
Painting works
Haulage services
3rms – fr $2,400.00

4rms – fr $2,800.00

5rms – fr $3,300.00

3rms – fr $900.00

4rms – fr $1,100.00

5rms – fr $1,400.00

0900hrs to 1800hrs – fr $300.00

2 general workers with necessary trolleys and etc.

Plastering works
Waterproofing works
Partition works
Wall – fr $2.00/sqft

Ceiling – fr $3.00/sqft

Quicseal 104 – fr $3.00/sqft
Gypsum board – fr $9.00/sqft

Hollow blocks – fr $11.00/sqft

Partition twin sided – fr $4.00/sqft

Carpentry works
Ceiling works
Labour for tilling works
Kitchen Low Cabinet – fr $130/ft run

Kitchen High Cabinet – fr $150/ft run

Solid Top – fr $110.00/ft run

Wardrobe full height – fr $280.00/ft run

Dropper ceiling – fr $2.80/sqft

L-Box – fr $7.50/ft run

Cove light – fr $9.80/ft run

Curtain L-Box – fr $7.80/ft run

Floor – fr $3.80 per sqft

Wall- fr $4.20 per sqft
Tell us your requirement – No obligation site survey – Call us today 6100-2107
Our quotation will always based on dismantling service for non-structure, non M&E works and special features without site visit or inspection.
Separate quote for covered or unforeseeable items or relocation of M&E services can be arranged when on-site discussion.
If in the process of dismantling work, we found out that exitsing fixtures are involved some structure work, hidden services, we may seek your advise and get some other trade specialist or approval to continue the work. All the other associate cost may be bill separately for unforeseen work.
There is no too small or too big job for us.