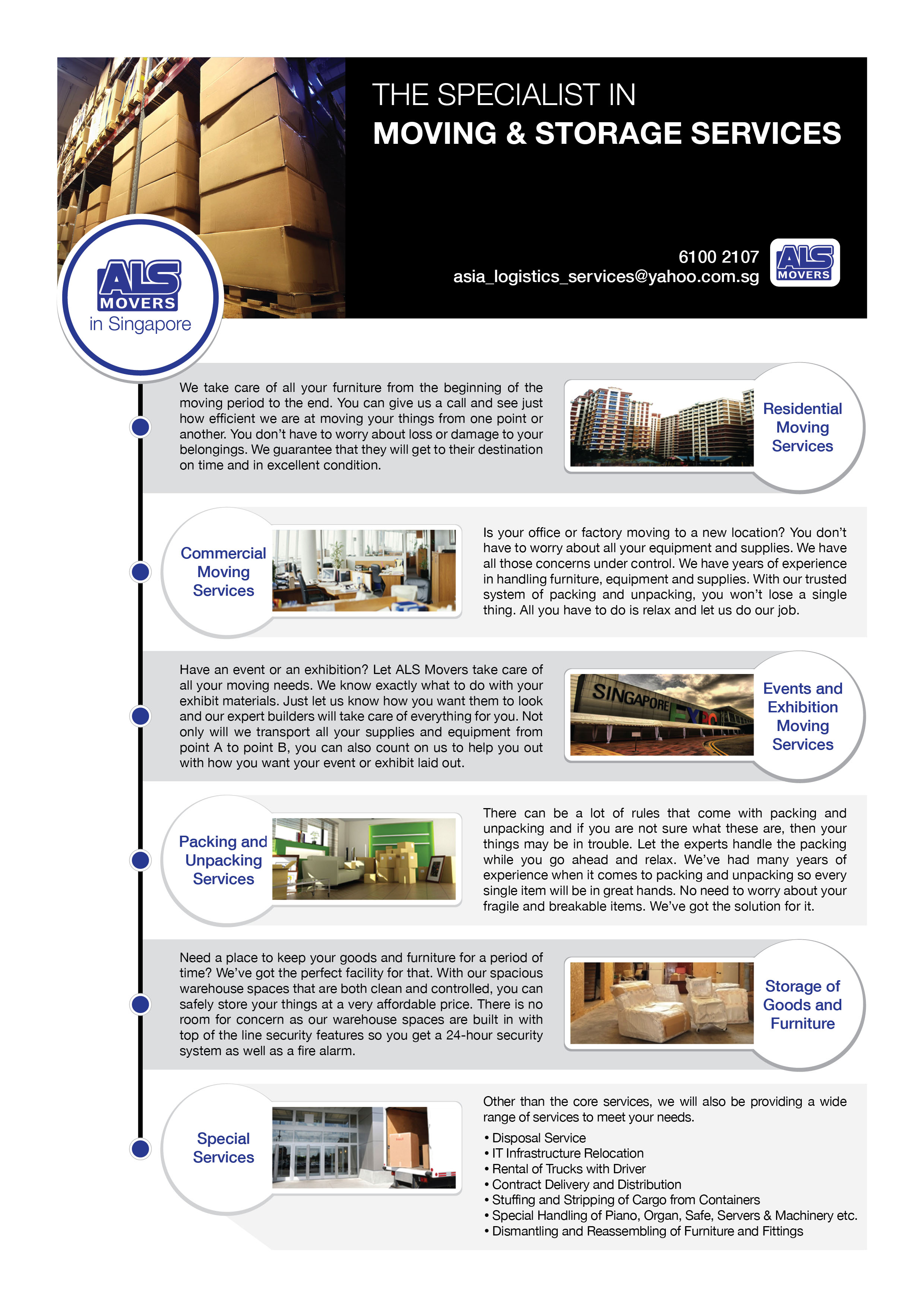 COMPANY OVERVIEW

ALS Movers is a moving and relocation specialist since 2015.
ALS Movers has provided families and organizations with personal and dependable moving and relocation services.
ALS Movers mission is to help people from big orgranization to individuals that are looking for liable movers to move their goods from one place to another. Move always is a stressful step. That's why we provide one-stop door to door moving and relocation services to make your move as stress free as possible. Our services including moving, arranging of all furniture and items to be shifted, packed, unpacking, loading, unloading, disposal, dismantle and warehousing.
Personal, dependable and always in-house. We DO NOT subcontract our office or household moves. To provide you with personal and dependable services.
ALS Movers employs 2 teams of 5 professional packers and 1 project team leader. Each team has years of experiences in moving and relocation services.
We move anywhere and everywhere!!